Freewheels team was present in Lyon for the Lyon Cyber Bike Event on September 7th and 8th 2018.
Christine was co-organizing the scientific content together with colleagues from ENS Lyon.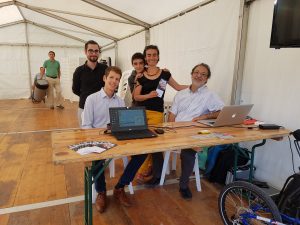 Friday was dedicated to scientific exchanges and Saturday to dissemination to the public. Some of the teams that will participate in Cybathlon 2020 also did impressive cycling trials!