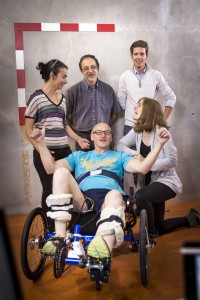 © Inria / Photo C. Morel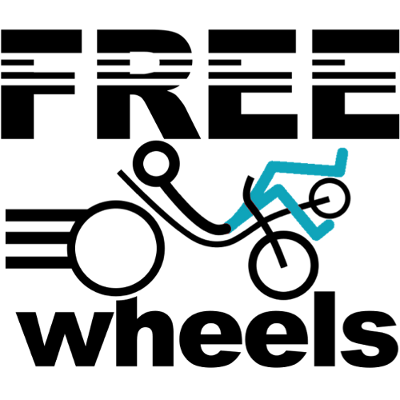 Freewheels is a human adventure supported by Inria, the French National Institute for computer science and applied mathematics, promotes "scientific excellence for technology transfer and society" and CRF COS Divio (Dijon).

Several individuals have decided to join their efforts and expertise (engineering, physiotherapy, medicine) in order to propose a solution for outdoor functional electrical stimulation (FES) assisted trike adapted to paraplegic people. The objective is to develop a system integrating recent technological and scientific advances to promote FES biking.

Functional Electrical Stimulation (FES) is a procedure where an electrical current is applied to peripheral nerves that control specific muscles or muscle groups. This action can be used to restore or improve function. Generally FES is used for exercise and for rehabilitation.
FreeWheels project is a scientific and technological collaboration towards an instrumented trike solution to allow a spinal cord injured individual to practice outdoor FES-assisted cycling. Numerous health benefits could follow from FES cycling, such as cardiovascular health, muscle strength, bone density, risk of pressure sores, deep vein thrombosis, and last but not least, well-being.
In October 2016, a championship for racing pilots with disabilities using advanced assistive devices will be organized in Zurich: the Cybathlon (http://www.cybathlon.ethz.ch/).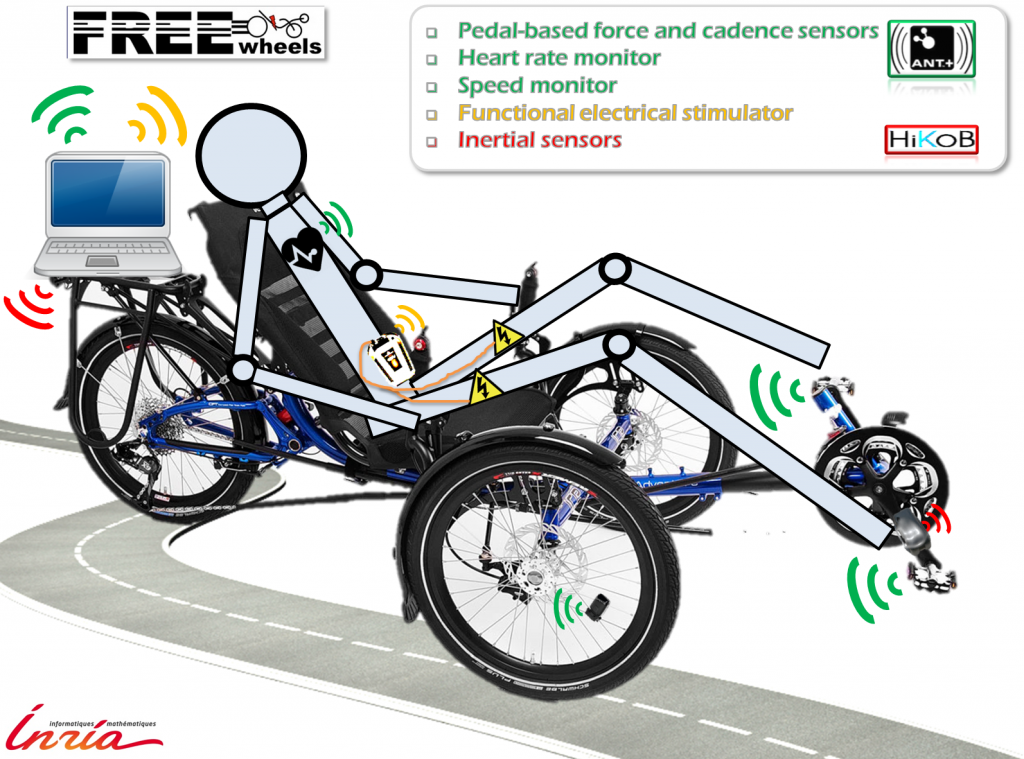 Our team will participate to the FES-cycling discipline. Using a wireless electrical stimulator in combination with force and position sensors located on the bike, will allow to adapt stimulation patterns regarding the force needed and the pedaling cycle.
Two research groups work in parallel and collaborate within CACAO associate team in order to present two pilots to cybathlon competition in october 2016: Freewheels (France) and EMA (Brasil). Knowledge and experience is shared between the two groups.